Digital Wireless Rear View Monitor and Car Rearview Camera System Kit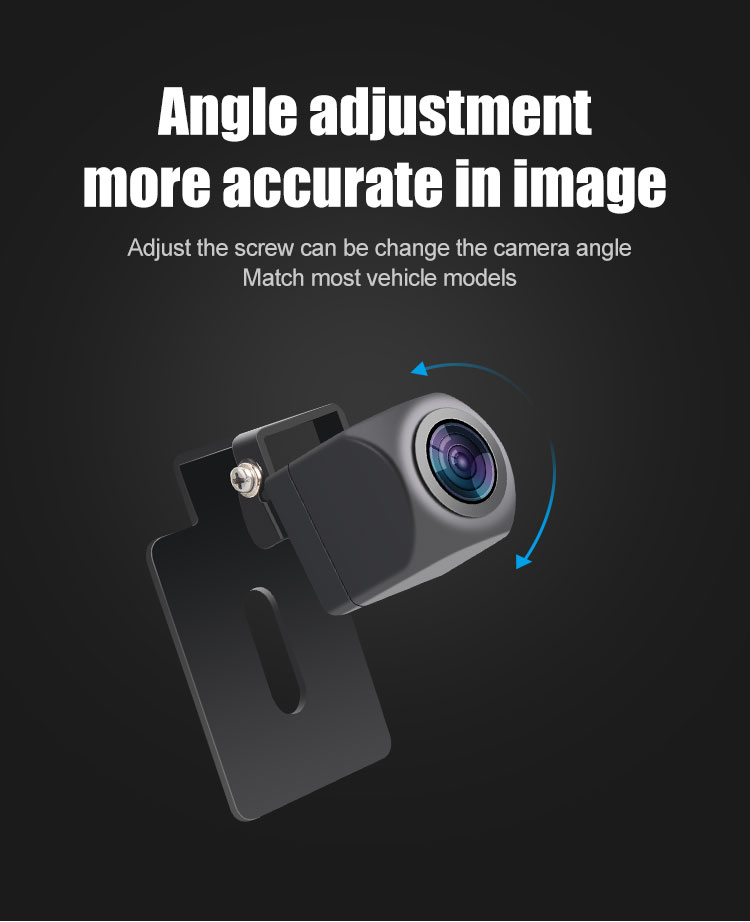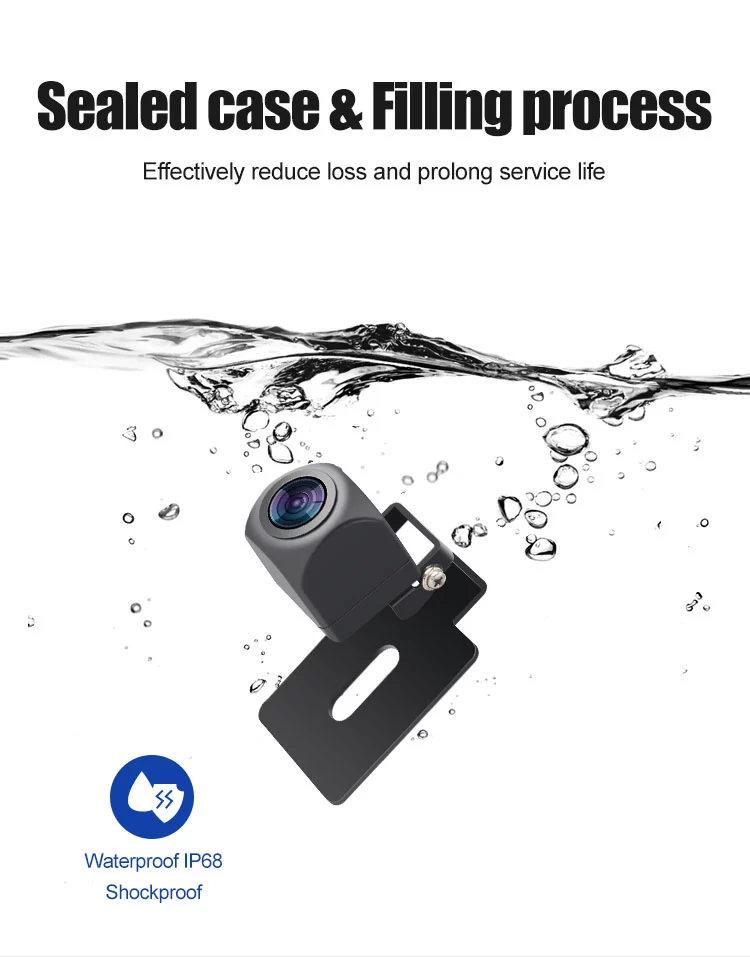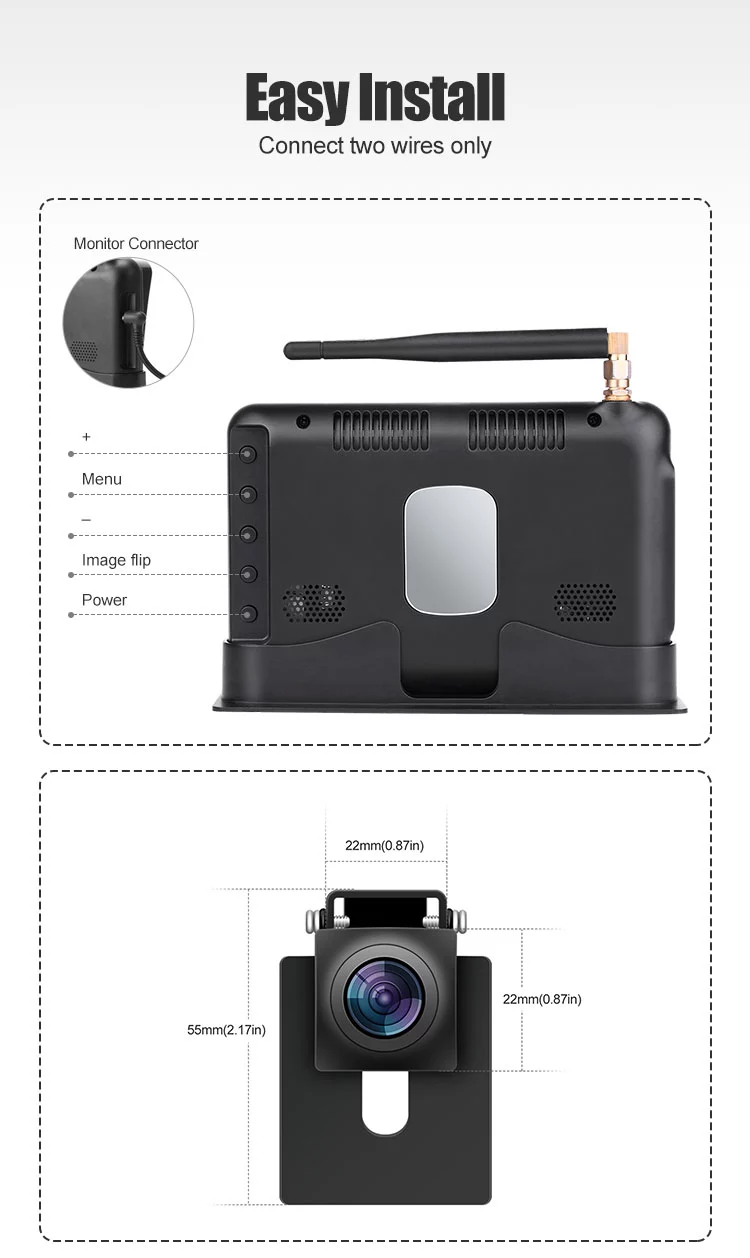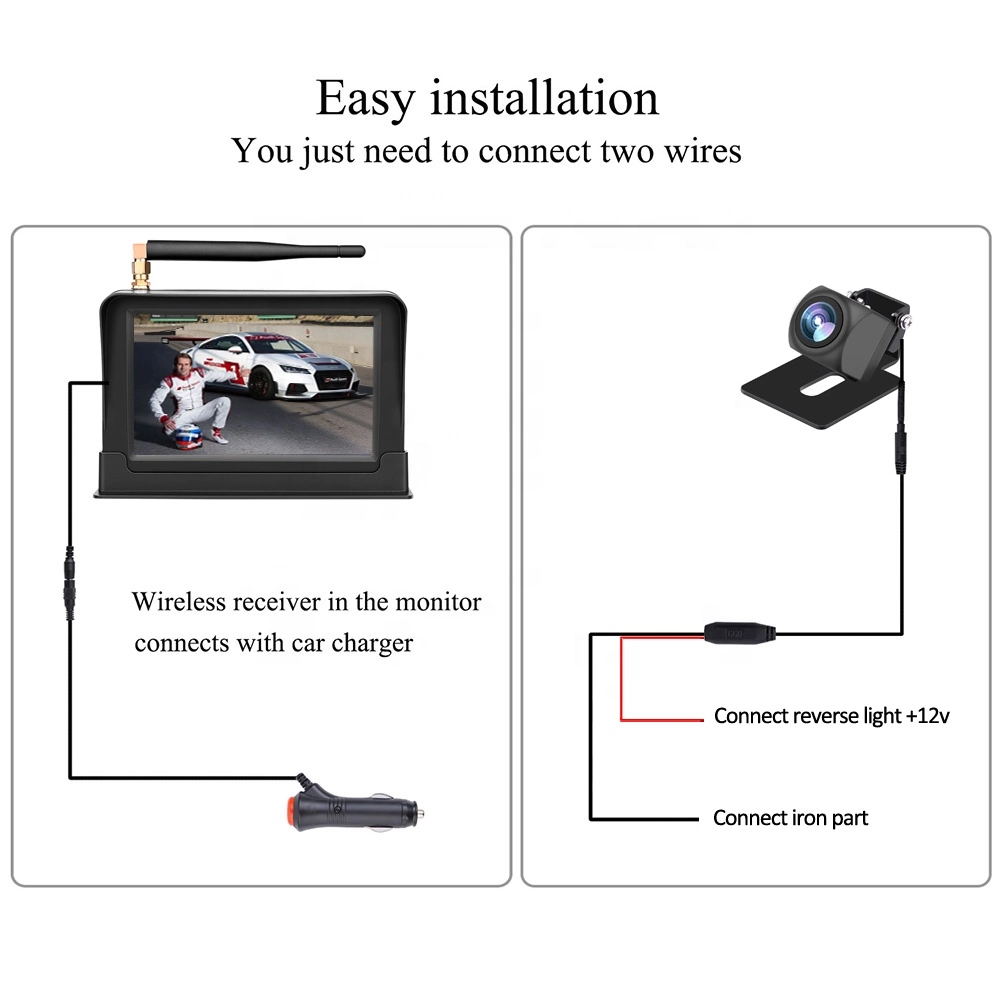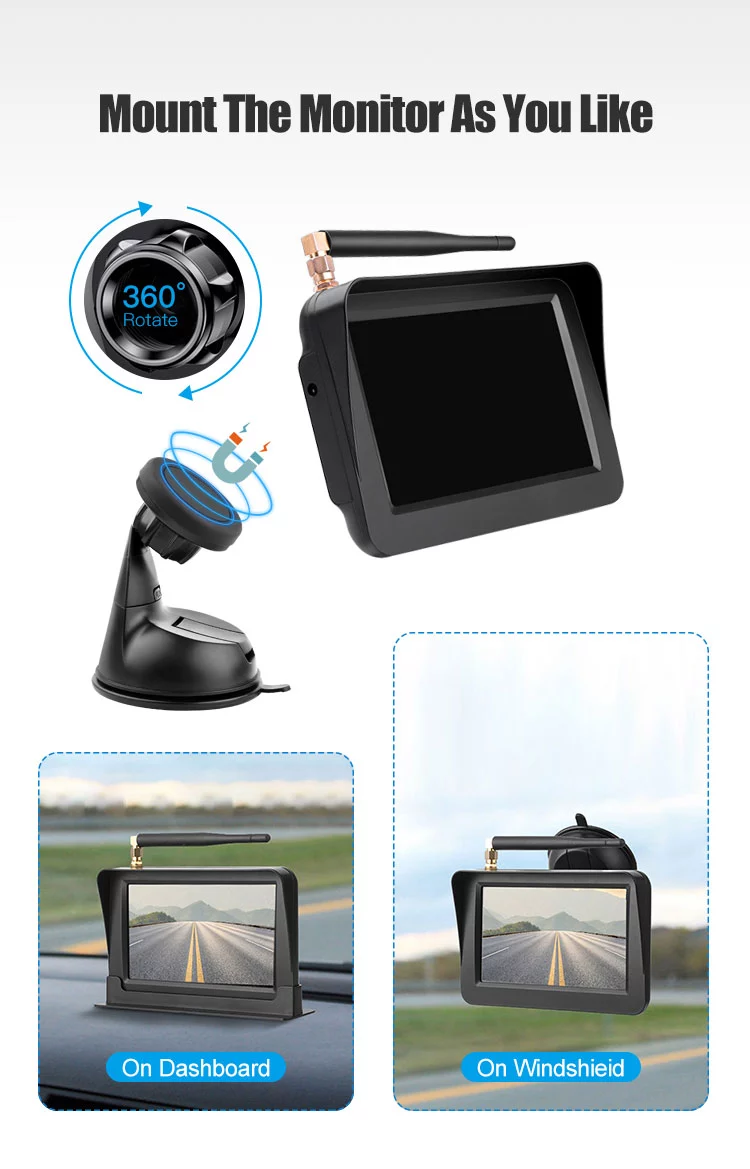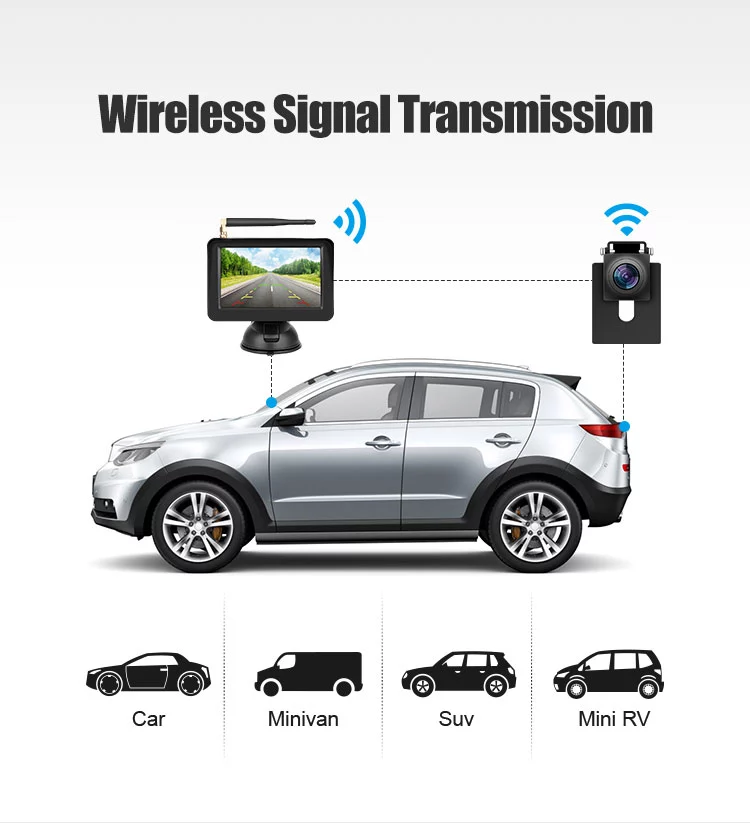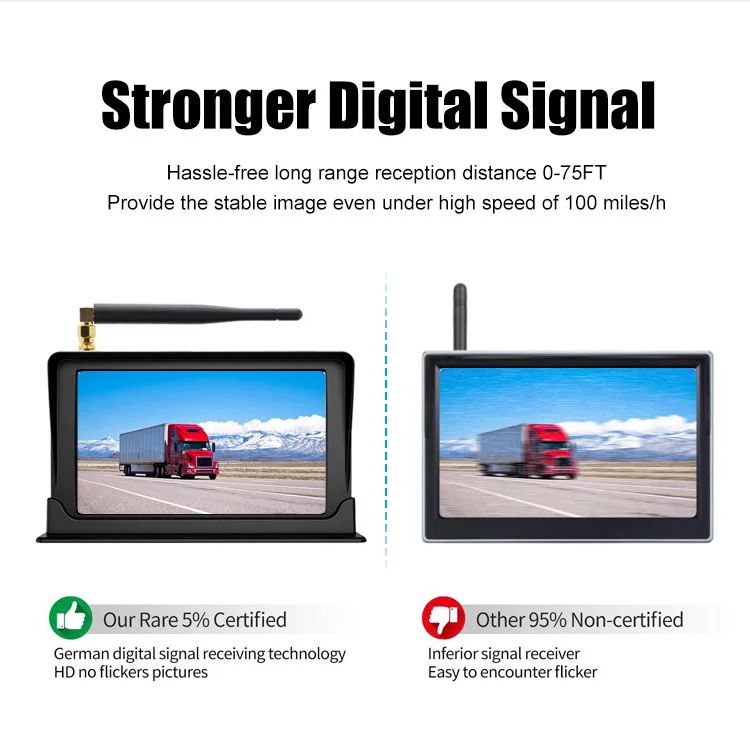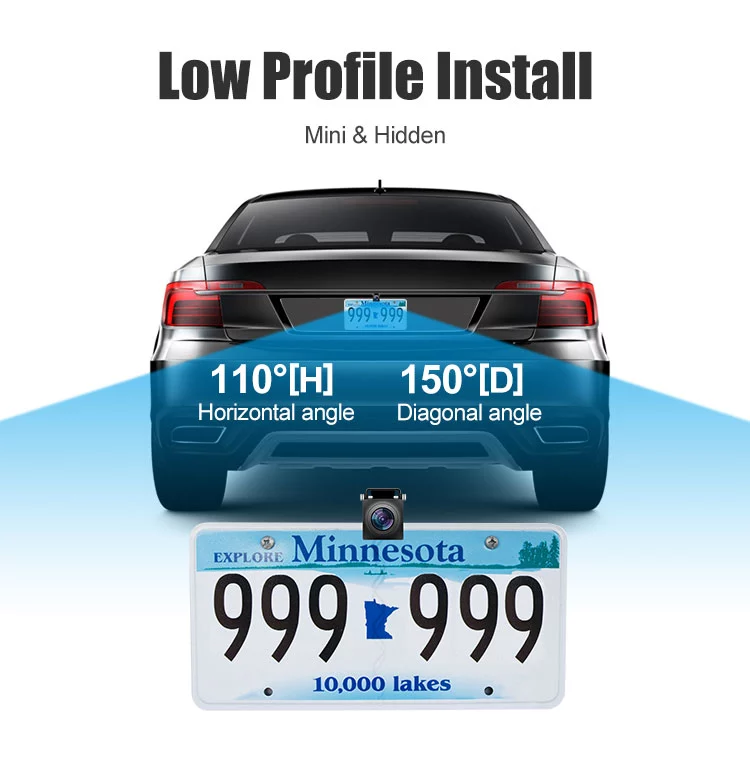 Professional and Experienced Factory for Wireless and Wired Vehicle Cameras and Monitors.
1. Vehicle Wireless Backup Camera and Monitor System Including Backup Camera and Display Monitor
2. The camera built with wireless transmission module for collecting a reversing/bacup camera image.
3. The display monitor built in image signal processing module and image display module.
4. The monitor receive reversing/backup camera image with built-in wireless receiver, it transmit the received digital signal to image signal processing module.
5. The image signal processiong module will convert the digital signal to video signal, and then transmit the video signal to display module to dispay the video
Brief Introduction:

The camera is powered by connecting the wires to your reverse tail lights. When the vehicle is in reverse, the image is wireless transmitted to the monitor. Monitor is directly powered from the cigarette lighter socket or ACC. There is no need to run any wires from the camera to the monitor.